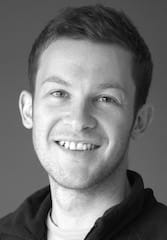 Hi, my name is James Bowman and I am currently the Chief Architect at Markel International.
I love coding in Go, microservices, continuous delivery and DevOps. I am also fascinated by coaching, learning, people's behaviour and organisational change.
I work in London and live in Horsham, West Sussex in the UK with my wife, Rachel and two children.
You can contact me through Twitter or LinkedIn.
All views expressed on this site are my own and do not necessarily represent those of the company I work for.